Partnering to help you find God's will for your life!

   The IRL is your source for all the great resources developed by LifeWork Press -- books, media resources and other materials that contribute to the discovery of God's call to whatever is one's vocation. The DVD, "Completely Christ's — The Radical Call of the Consecrated Life," was produced by the IRL and LifeWork.
  Become Part of the LifeWork Revolution!

  Now more than ever, people need a plain sense of purpose and direction in life.

  Longtime vocational rehabilitation consultant, Dr. Rick Sarkisian, sees the creation of a "culture of vocations" as the ideal solution. This means people – especially Catholics – instill in themselves, their families, parishes, schools and communities a deep understanding of God's true design for their lives. Only when people live out God's calling can their vocation and mission in life be fulfilled and their minds be at rest.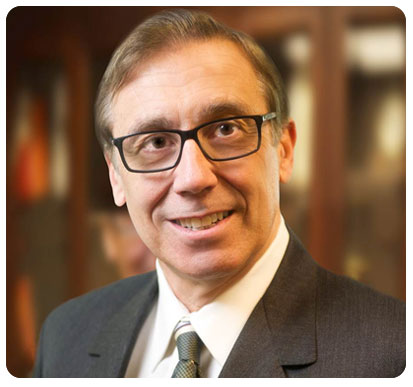 To respond to this pressing need, the Institute on Religious Life is offering the full array of Dr. Sarkisian's LifeWork series titles – some 16 books and videos. These materials are especially designed to help people of all ages to discover their true "calling" in life today. You can find them in the IRL's online catalog.

We invite you to become part of the "LifeWork Revolution" by utilizing these fine resources. Individuals or groups can use LifeWork materials to assist them discover God's unfolding purpose and plan for their life. These books, DVDs, workbooks and journals can be implemented at home, in school or within a parish setting.
Title

Media Options

Sharing Options
Coming soon!


Youtube

Soundcloud

Download


Facebook

Twitter

Coming soon!

Youtube

Soundcloud

Download


Facebook

Twitter

 
Coming soon!

Youtube

Soundcloud

Download


Facebook

Twitter

 

Coming soon!

Youtube

Souncloud

Download


Facebook

Twitter

 Coming soon!

Youtube

Soundcloud

Download


Facebook

Twitter

Coming soon!

Youtube

Soundcloud

Download

Facebook

Twitter

Coming soon!

Youtube

Soundcloud

Download


Facebook

Twitter

Coming soon!

Youtube

Soundcloud

Download


Facebook

Twitter


Coming soon!

Youtube

Soundcloud

Download


Facebook

Twitter


Coming soon!

Youtube

Soundcloud

Download


Facebook

Twitter


Coming soon!

Youtube

Soundcloud

Download


Facebook

Twitter


Coming soon!

Youtube

Soundcloud

Download


Facebook

Twitter


Coming soon!

Youtube

Soundcloud

Download


Facebook

Twitter


Coming soon!

Youtube

Soundcloud

Download


Facebook

Twitter


Coming soon!

Youtube

Soundcloud

Download


Facebook

Twitter


Coming soon!

Youtube

Soundcloud

Download


Facebook

Twitter


Coming soon!

Youtube

Soundcloud

Download


Facebook

Twitter


Coming soon!

Youtube

Soundcloud

Download


Facebook

Twitter


Coming soon!

Youtube

Soundcloud

Download


Facebook

Twitter


Coming soon!

Youtube

Soundcloud

Download


Facebook

Twitter


Coming soon!

Youtube

Soundcloud

Download


Facebook

Twitter


Coming soon!

Youtube

Soundcloud

Facebook

Twitter